 Bondigo offers fun and safe toys
that develop your child's development of these
7 skills
and help them improve their talents.
First, click on the age buttons
in the yellow area, then in click
on the ability that you want your child
to improve in the blue area. FIND
THE MOST SUITABLE TOY FOR YOUR CHILD!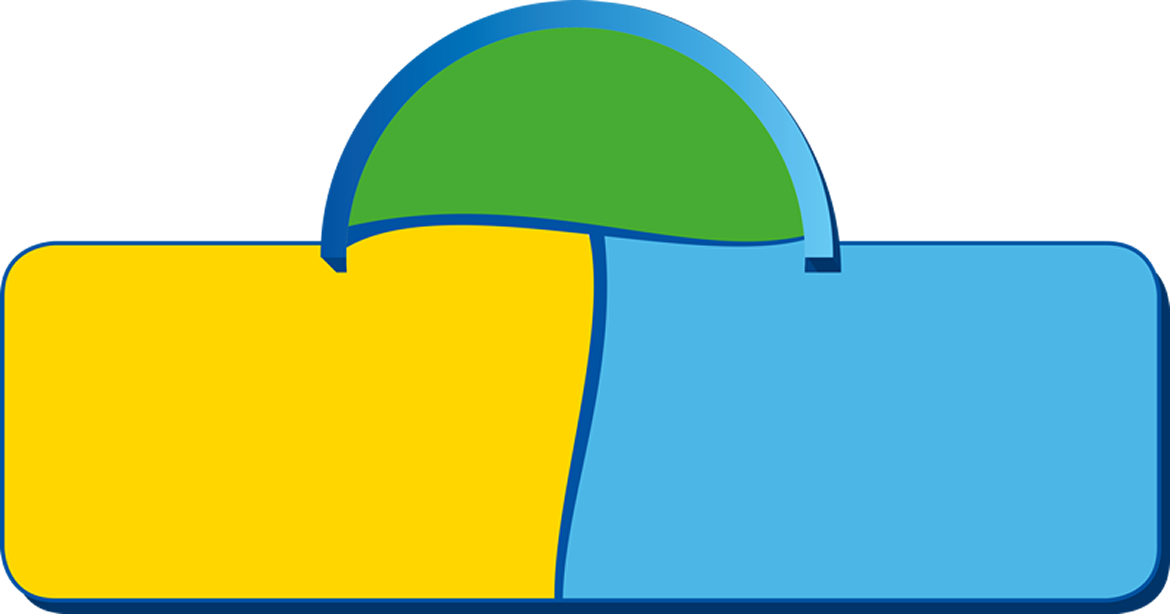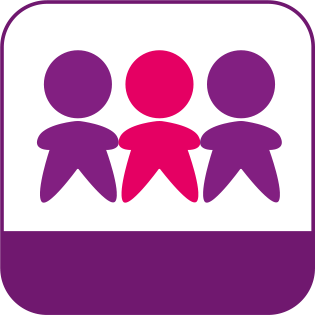 Social Development
Social development,
is a process of behavior that teaches the child how to interact and live with other human beings. As the smallest social group, the family is extremely effective in promoting a child's social development. The family, as well as being a model with its internal communication, can help to the child make friends and grow sharing and non-selfish personality.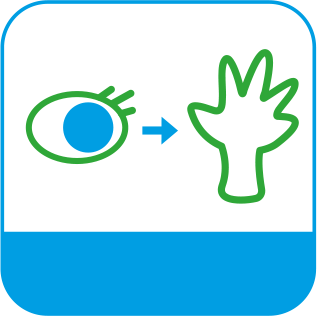 Hand-eye Coordination
Hand-eye coordination,
is a reliable indicator that the mental development of your baby is heading in the right direction as a baby's greatest entertainment from 2 months-old stems from this as they begin to use their hands. Children should be encouraged to have fun with a variety of toys to develop these skills steadily as they grow.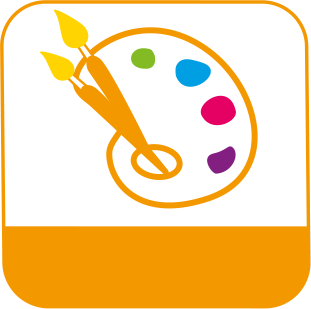 Creativity
Creativity,is a cerebral power that exists in every individual from infancy and on through their entire lifetime. A Child's creativity can be developed with a variety materials that the child can then manipulate and use to reflect his or her own creativity.
Physical Development
Physical Development,
Physical development means the healthy growth of infants and children. A child is already developing after the basic needs are met but it is important to support this natural development.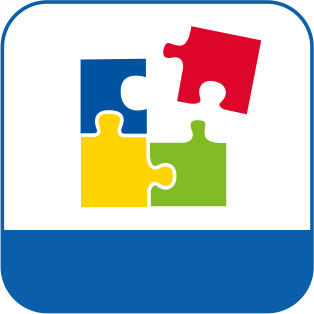 Analitik Düşünme
Analytical Thinking,
is the ability to establish connections between events and objects, conceptual thinking and thinking to find solutions. The development of analytical thinking is associated with intellectual development.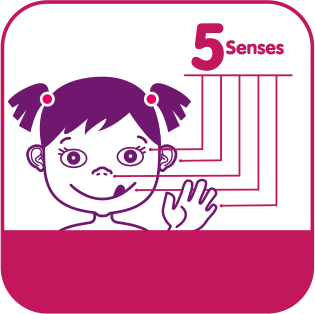 Duyuların Gelişimi
Stimulating Senses,
refers to the development of the five senses of the body. Understanding the development of your newborn's senses will help you interact with your little bundle of joy. It's important to stimulate newborns through their senses; the newborn brain contains approximately one billion brain cells, not all of which have connected. Stimulating newborns allows these brain cells to form strong connections so that the brain cells will not die off from going unused.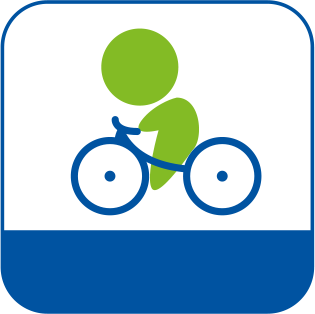 Motor Gelişim
Motor Skills,
There are a lot of activities that you can do with your child to help enhance their fine and gross motor skills. Many people don't realize how these skills affect a child. The development of fine and gross motor skills allows them to perform better in other, more academic and physical ways. Fine motor skills are those skills that allow you to develop the ability to do such things as write and manipulate small objects. Gross motor skills are big motor skills; i.e. running, jumping and hopping etc. They require balance and coordination.
Türkçe Konuşan Eğitici Aktivite Masası
Üzerindeki öğretici aktiviteleriyle miniklere hem zihinsel, hem de fiziksel gelişim sağlar.
Top Havuzlu Aktivite ve Jimnastik Oyun Halısı
Kendine özgü ve eğlenceli tasarımıyla doğumdan itibaren kullanabileceğimiz Top Havuzlu Aktivite ve Jimnastik Oyun Halısı evinizdeki neşe sahası olacak. Dilerseniz oyun halısı haliyle miniğiniz deniz dünyasının sevimli dostları ile tanışabilir ya da oyun halısının bariyerlerini kapatıp top havuzuna dönüştürerek aktivite alanı oluşturabilirsiniz.
Uykucu Duddy
Yumuşacık pelüş yapısı ve sesli ninni özelliği sayesinde Bondigo'nun yeni uyku arkadaşı, Uykucu Duddy'e bebeğiniz bayılacak. 
Banyo Oyuncakları
Banyo kitaplarını bebeğinizin doğumundan itibaren yanınızdan ayırmak istemeyeceksiniz.
Su geçirmeyen ve kolay temizlenebilir yapısıyla BL1060 ve BL1061 sadece banyoda, denizde veya havuzda değil, günlük yaşamda da kullanabilirsiniz. Minikler birbirinden renkli ve yumuşacık sayfaları sıkınca çıkardığı sese ayrıca bayılacak.
Eğitici Kitaplar
Bondigo'nun, el kuklalı, hışırtılı, çıngıraklı ve bir çok yaratıcı hikayelerin oluşturulabileceği, pelüş kitaplar yaz aylarında pikniklerin vazgeçilmez oyuncağı oluyor
Oyun Halıları
Rengarenk desenler ve neşeli hayvanlarla dolu oyun halısı eşliğinde bebeğiniz orman yolculuğuna çıkıyor! 🌴🐒
Sırtüstü yatarak rengarenk oyuncaklara uzanmaya çalışan minikler motor ve görsel becerilerini geliştirir. Kolay kurulum ile BP5214'ü istediğiniz yere götürebilir, dilerseniz bebeğinizin favori oyuncaklarını da bar üstündeki halkalara asabilirsiniz. 
Mama Sandalyesi Oyuncakları
Bebeğinizin yemek yeme anları artık daha keyifli geçecek!
Yüzeye kolayca yapışmasını sağlayan vakumlu yapısı sayesinde BL1072'yi mama sandalyesine yapıştırabilir, ortasına basarak eğlenceli melodiler eşliğinde bebeğinizin yemek zamanlarını daha keyifli hale getirebilirsiniz. 
Ana Kucağı
Yoğun bir gün içerisinde bebeğiniz titreşimli ve müzikli Bondigo Ana Kucağı ile oynarken kendinize biraz zaman kazandırın. 
Geniş ve ferah bir iç hacme sahip olan BL7100 ile bebeğiniz güvenli bir şekilde yatarak hem eğlenir hem de dinlenir. Renkli ve eğlence dolu ana kucağı; müzik ve sesler ile bebeğinizin dikkatini çeker ve gelişimine destek verir. 
Magic Birthday Party
E tritani albucius vim, eam ne non umes splendide, ut ius ferri populo pri errem pertinax cu ei modo
Funny Clown Party
Sea an audire oblique salutatus, solum saepe contentiones ea nec, alia natum conclusion
Costume Party
Ea vis justo invidunt, ne civibus invidunt sit. Sed impedit recusabo adolescens ea, pri erat mutat
Pool Party
Vix ne mundi animal voluptaria, persius volumus pri id, ne eos copiosae indoctum constituam liquando
Dance Party
Putant adipisci patrioque in has, te quo possit persius conceptam pri ut iracundia quaerendum
Surprise Party
Has veri simul scaevola eu, movet laudem putant nec at, eu est iusto altera iriure
Non dipopulo ancilae, epic palo eam erasmus se ergo no am.